Glenview Dentist
Nothing beats a great smile. It boosts your confidence, brings out the best version of yourself, and allows you to do the full range of activities that your mouth is built to do.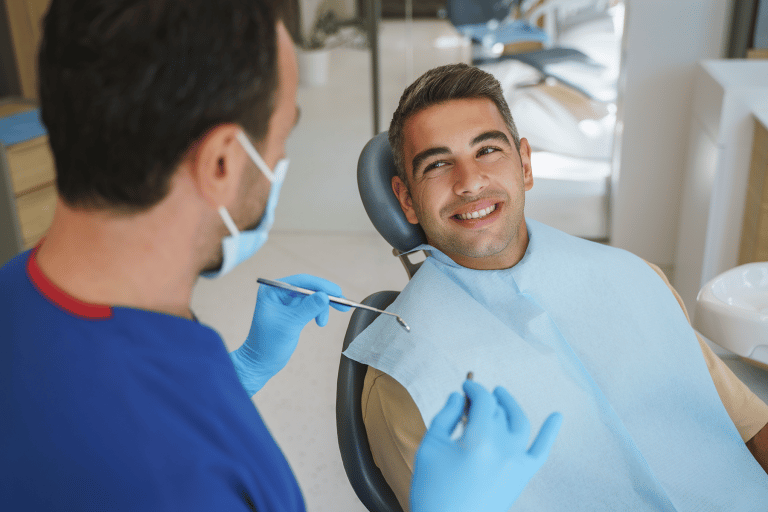 Having a good dentist is one of the top secrets that ensure your teeth's health is at its peak. At Smart Dental, we believe that more than just providing elite dental services with state-of-the-art equipment and dental products, it is also important to provide a comfortable experience to our clients. This way, we make them realize that we are also as dedicated to their oral health as much as they are. We know that great dental health completes the fullest well-being of people, and so we commit our expertise to helping them achieve their best smiles and oral health.
If you are in search of a Glenview, IL dentist who can provide everything you need from the dental industry, Smart Dental has got you covered. We provide the full range of dental services available in today's medical field, from orthodontia, braces, and Invisalign products to emergency dental care—we have the dental expert for every dental situation you need to repair, fix, alleviate, and perfect.
If you need a full dental package or just a quick fix after sustaining an accidental oral injury, Smart Dental can provide you with the best Glenview dentist that you need.
Call Smart Dental today at (224) 243-8196 to Schedule an Appointment with a Glenview Dentist!
Complete Dental Care Providers
Smart Dental can provide you with a talented, skillful, and dedicated dentist for your entire family. Our services go at the most reasonable prices, but we deliver them at peak industry standards. Our staff is all caring and dedicated to your comfort. Our main goal here is to leave our clients fully satisfied with the brightest smiles on their faces before they leave our clinic.
Routine & Preventative Care
As dentists, we don't just understand how important it is to have good oral health. We are dedicated to this cause of helping people get the best dental treatments available in today's medical advancements. This is why we always recommend our clients to visit us every six months for dental cleaning, which is what most insurance plans allow and what the American Dental Association recommends.
We provide comprehensive dental cleaning and oral exams as part of our routine client visitation services.
The typical dental issues that we investigate during these exams include tooth decay, cavities, oral cancer, periodontal disease, TMJ, wisdom teeth, overbites, and underbites. Sleep apnea and teeth grinding can also be under our radar. We believe that the earlier we detect these issues, it will be a lot easier and cheaper for us and our clients to work on them in the long run.
Don't ever hesitate to visit our clinic for even the smallest dental treatments that you need. We always make sure that our office and the way we accommodate our clients are comfortable and welcoming. This extends to all the dental services that we provide, from merely providing dental advice to full-package surgeries and treatments.
Corrective & Restorative Dentistry
One of the best ways to preserve the fullest quality of a smile is to treat cavities and crooked teeth as soon as possible. We offer all corrective and restorative dental treatments for people who just want to bring back the best version of their smiles.
We have seasoned Glenview dentists and prosthodontists ready to provide a comprehensive dental care package. From full mouth reconstruction projects to dental implants and discrete composite fillings, we offer all our services with the highest priority of bringing back the best and most natural smile for our clients.
Many dental issues that need correction may manifest themselves in cases like difficulty eating, pain inside the mouth, or general discomfort whenever you use your teeth. If you're experiencing these situations, we recommend that you call us so we can find the problem and conduct the proper treatments as soon as possible.
Cosmetic Dentistry & Teeth Whitening
They say that to feel great is to look great. And with the best, winning smile, anyone will definitely feel great. Smart Dental offers cosmetic dentistry services that can definitely satisfy your need to bring out the best version of yourself and your smile.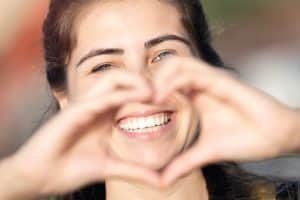 Our cosmetic dental services and products include porcelain veneers, dental bonding, root canal therapy, dental crowns, and dental bridges, among others. We also offer teeth whitening services if you want to bump up the tone of your teeth for up to eight shades brighter or remove discoloration. Teeth positioning is also a major issue for a lot of people. We can conduct the proper services for you if you have cracked teeth, chipped teeth, decayed teeth, or gapped teeth. If you just want to have more uniformly straight teeth, you are also welcome.
Some of these services are not covered by most insurances. But don't worry. Aside from assuring you that we offer them at the best and most reasonable prices, we also offer our clients discount programs and payment plans if these are what they need.
Get an excellent and passionate Glenview dentist at Smart Dental. Let us help you have the best look you can achieve with top-quality dental services.
Urgent Dental Need?
Not all dental situations can afford an appointment.
So Smart Dental also offers emergency dental care for those who are experiencing sudden unbearable tooth pain, facial injury, or unexpected complications of dental treatments. Just give us a call, and we'll be right there with you.
If the situation calls for it, we are ready to help clients without an appointment. If you've experienced an accident that resulted in a cracked tooth and painful bleeding, our emergency dentistry services will get you to recover in no time.
We'll either fix the situation permanently, if possible, or patch you up with first aid, alleviate your pain, and recommend future appointments for full healing. We'll do our best to help you out in any way we can.
Putting the Smile Back on Your Face
We can't wait to be your primary provider of all the dental services that you need for your family. You can expect that we'll provide nothing but the best that we can provide with our state-of-the-art dental equipment and products. Anything you need, from teeth alignment to full reconstruction projects, we've got you covered.
Smart Dental has the best Glenview dentists you can get in town. We are ready to create the best personalized dental treatment plan for you, depending on your case. Let us be your partner in bringing out the best smile you can ever have!
Call Smart Dental today at (224) 243-8196 to Request an Appointment with a Glenview Dentist!