Techny Family Dentist
Quality dental services that bring out the best smiles are meant for each member of the family. Get a competent, experienced, and charming Techny, IL family dentist from a top-notch dental clinic, Smart Dental.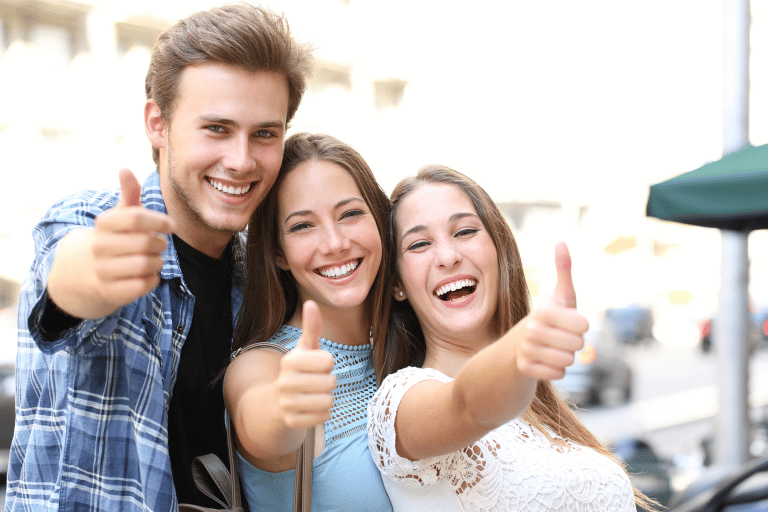 Smart Dental's team of dental experts is passionate about helping people achieve the best version of their smiles. We offer an impressive range of cosmetic treatments and orthodontia. If your teens need special dental services to fix bad bites, teeth gaps, or broken crowns, our family dentists can do the job well. If you need teeth alignment and other corrective devices for yourself, we have Invisalign and other amazing products for you.
On the other hand, we are also dedicated to protecting the dental health of our clients as much as possible. We may be able to give them white and well-aligned teeth, but if we cannot identify early problems such as tooth decay or gum disease, we know we haven't fully achieved our mission.
Our main goal is to provide the best dental well-being to our clients and their families. From basic services such as tooth extraction and checkups to diagnosing and treating more complex cases like impacted wisdom teeth and oral cancer.
Has your kid sustained an accidental injury that needs immediate dental treatment? Do you want to review the various product options for teeth alignment? Or perhaps you just want your family to get the annual dental checkup? Everything your family needs from dental care is available at Smart Dental! Get an excellent Techny family dentist today!
Call Smart Dental today at (224) 243-8196 to Schedule an Appointment with our Techny Family Dentist!
Routine & Preventative Care
Many people would only go to the dentist for a few reasons: when they need braces, when their tooth hurts, when they need to remove a tooth or something of the same sort. But if we can give them advice, we would tell them that maintaining good oral health is perhaps one of the most vital aspects of a person's holistic well-being.
The American Dental Association recommends regular dental checkups for people of all ages. Most insurance providers cover this every half year, which is great if you want to maintain good dental health.
Smart Dental 's dental checkups include a comprehensive examination of your teeth and mouth's health. We typically do x-rays of our clients' mouths so we can detect any abnormalities and conditions that may need treatment. To protect children's teeth, we also recommend treating them with dental sealants to avoid situations like tar and cavity buildup.
Smart Dental 's dentists are well-versed in the long-term management of our client's dental health. You can rely on us to make sure you are doing the optimum amount of preventative care for your teeth and mouth.
Our Dental Exams
Our dental exams are available as much as your insurance allows, which is commonly twice per year. From kids as young as 12 years old to our elderly loved ones who need dental support, we offer every service needed to improve, fix, and manage their dental health. We provide routine dentistry, restorative dentistry, and emergency dentistry. We have top-quality dental bridges, porcelain veneers, dental implants, dental crowns, and other orthodontic devices that you may need. We also offer a wide range of services, from teeth cleaning to root canal treatment.
We provide a complete and effective dental service package using only the best dental equipment and products available. We also make sure to inform our clients with all the information they need to consistently take care of their dental health at home.
Here are the things that we standardly do in our dental checkups:
Tooth decay and cavities

Oral cancer

Gum disease

Periodontal disease

TMJ

Issues with wisdom teeth

Bite problems such as underbite or overbite

Cosmetic dentistry concerns
The earlier we detect any of these issues, the easier it will be for both our dentists and clients. We will have an easier time treating them before they become more complicated, and our clients will technically spend less with less complex dental problems.
Here's an important question: does our clinic entertain clients without medical insurance? Of course, we do! For sure clients, we offer discount programs and payment plans so they can manage their expenses more conveniently.
If you're looking for a dedicated Techny family dentist that can take care of you and your children's dental needs, Smart Dental has got you covered.
Complete Family Dental Care Providers
Are you looking for a dependable and highly skilled Techny family dentist? Get one at Smart Dental, and you won't get disappointed with your investment in our dental services.
Any goal you have for getting professional dental treatment, whether it's purely cosmetic or you just want to preserve the health of your family, Smart Dental is here to support you through this journey. You can expect that for every service we provide, whether it's orthodontic treatment, or simple oral examinations, we will deliver the highest quality possible.
Call Smart Dental today at (224) 243-8196 to Request an Appointment with our Techny Family Dentist!